You need to communicate your story to the world. A website is a great first step to doing that. Everybody uses Facebook and social media these days. So why wouldn't you want a website that integrated all the relevant platforms so that people can find out what is going on with you and your business, league, or farm.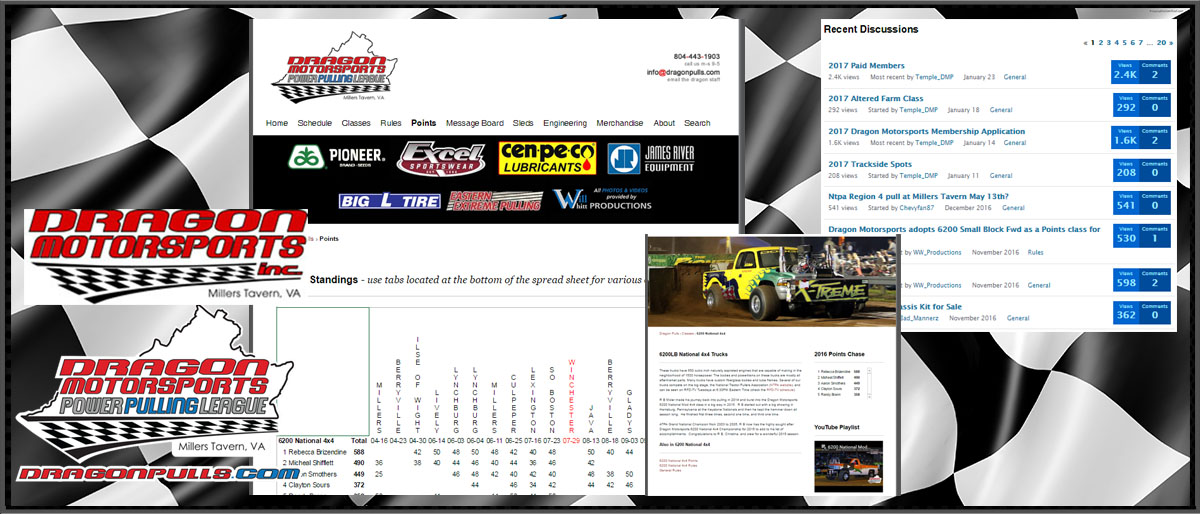 Case Study: Dragon Motorsports. I called Temple and John at Dragon because something was vague for an upcoming event, at least to me. That led to conversation and one thing led to another and another and another. They needed a technical partner to help bridge the gap from brass to members to fans. What they wanted was a robust content managed site CMS with a robust points system integrated, message board, and social media integration. As a result Dragon is one of the premiere brands in Motorsports. Check out their site and see how much of their integration and features you need. www.dragonpulls.com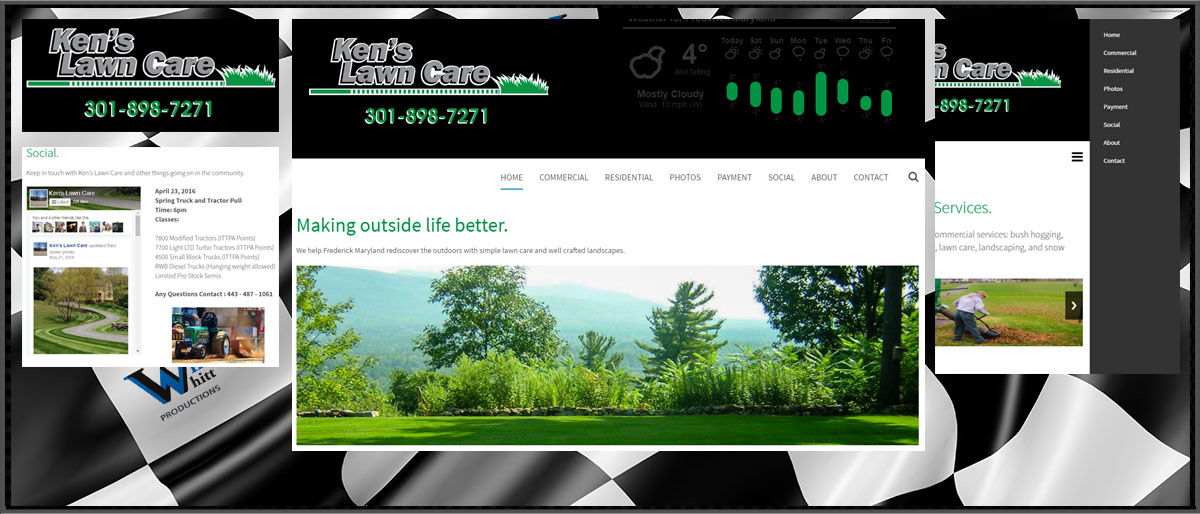 Case Study: Ken's Lawn Care. Ken, Kenny, and family run a very successful business in Maryland. They lost their website and wanted a new look and feel. We recovered their old site and built them a CMS that allowed them to login and update minor things every now and again. Their wants and needs revolved around social integration for pics, and blog posts. We also featured their local tractor pull that they support and attendance nearly doubled. We ran a series of boosts to get the numbers we wanted for a given event. Their website does not stand in the way of business, it assists them in reaching more customers. www.kens-lawn-care.com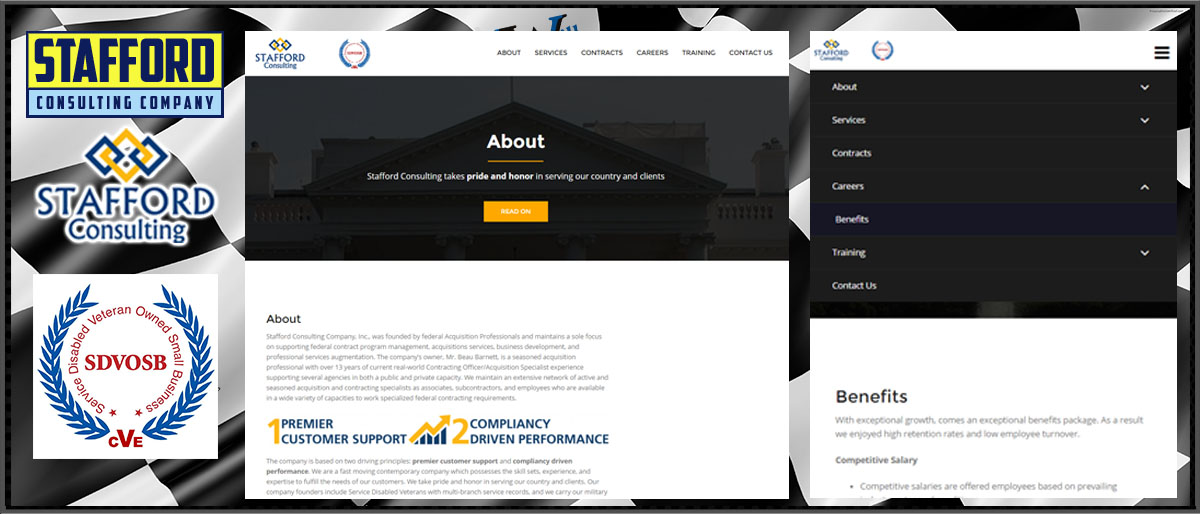 Case Study: Stafford Consulting Company. Mike and Beau called me in about a job that I took. I asked why their website was so outdated. They said they had been too busy growing the business to worry about it. I took over and was given the reigns to the site and off we went. I focused on a mobile first CMS from Word Press. The theme selected was the exact colors of the business. It integrated easily with their training schedule of courses they offered, linked to contract vehicles, and everything else they had to do to be compliant with the government. The result a slick looking desktop and mobile experience. So much so they now get compliments left and right on it. That is what a website should do. Check out em as they are one of the fastest growing companies in DC. www.staffordconsultingcompany.com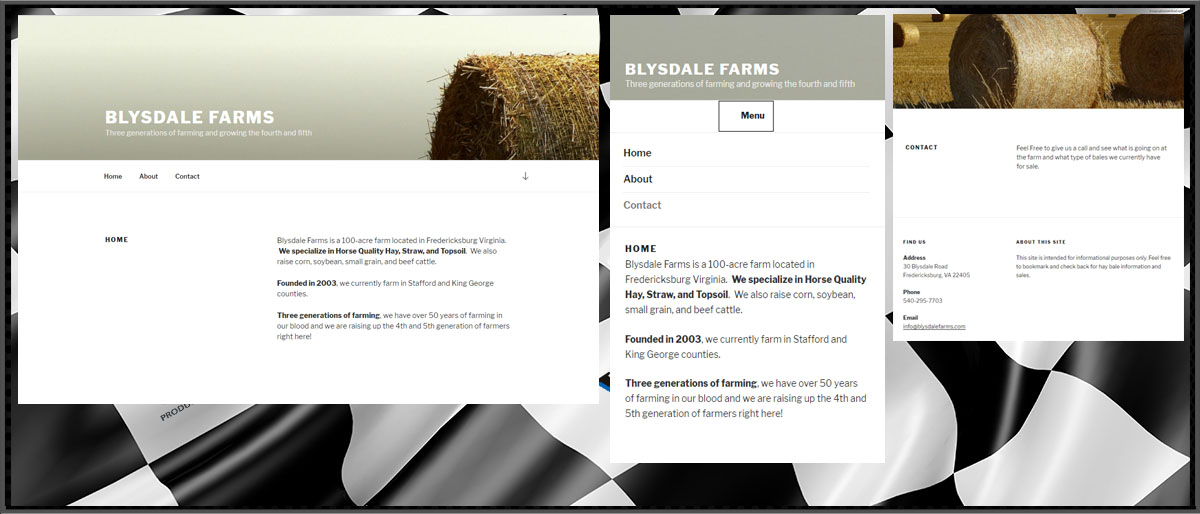 Case Study: Blysdale Farms. I have a good relationship with a lot of farmers across the land. One called me recently and said I need a website, no social integration. They just need to be able to point people to a place where they can get the address or phone number for product pick up. We created a Word Press CMS that told the history of the farm, the products offered and where to go to get the goods. Very simple and very sleek. We happened to be close enough to capture meaningful images on location for the website as well. www.blysdalefarms.com
---
It is not whether you need a website or not. It is what story do you need it to tell. Is it the next best thing in skin care, manufacturing, farming, or geo-specific seed type? What ever you have to offer, we can help communicate it to the masses. Use the form below to get your free quote today.
---