Poster Design
Why stop with photos. Why not use them to promote the best sport ever created? That is a question we answer all the time. We don't stop once we make a photo sale. We use photos for banners for the web, Facebook, and flyers and posters for distribution. Don't let another pull with just adequate attendance pass you by. Maybe you have used clip art, don't do that. Contact Us today to get a serious eye catching design that will get you the numbers you need! We offer $50 off design for repeat customers. Get your free quote here!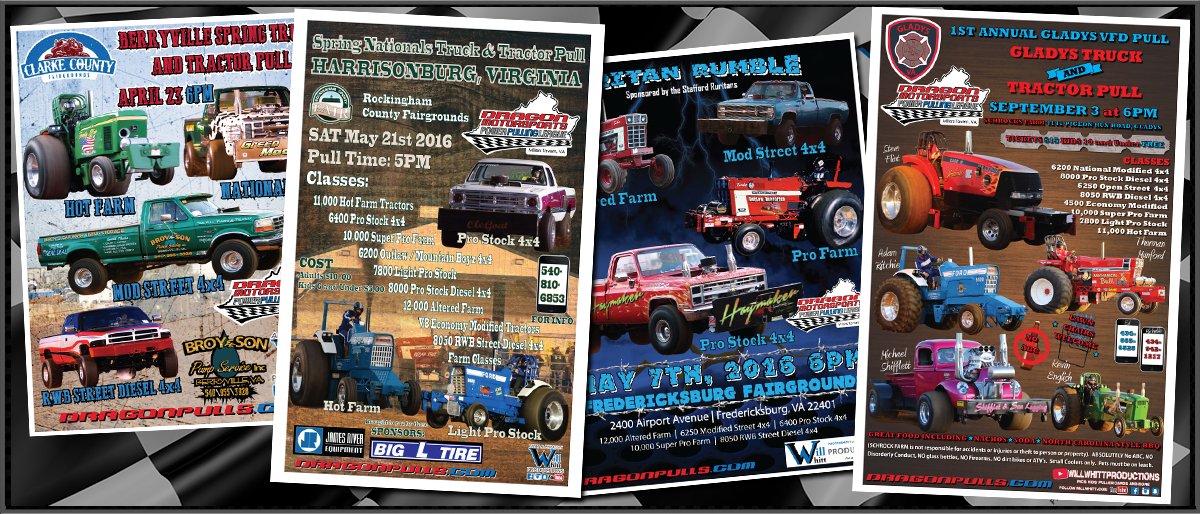 ---
Puller Cards
We offer puller cards to help get the word out about your sponsors or businesses that support you and your team. We use our photography to allow the fans to get to know you the way we know you. This is a great idea for getting sponsors as well. You can show them why they want to support you. Get 500 cards for just $150.00. Get your free quote here!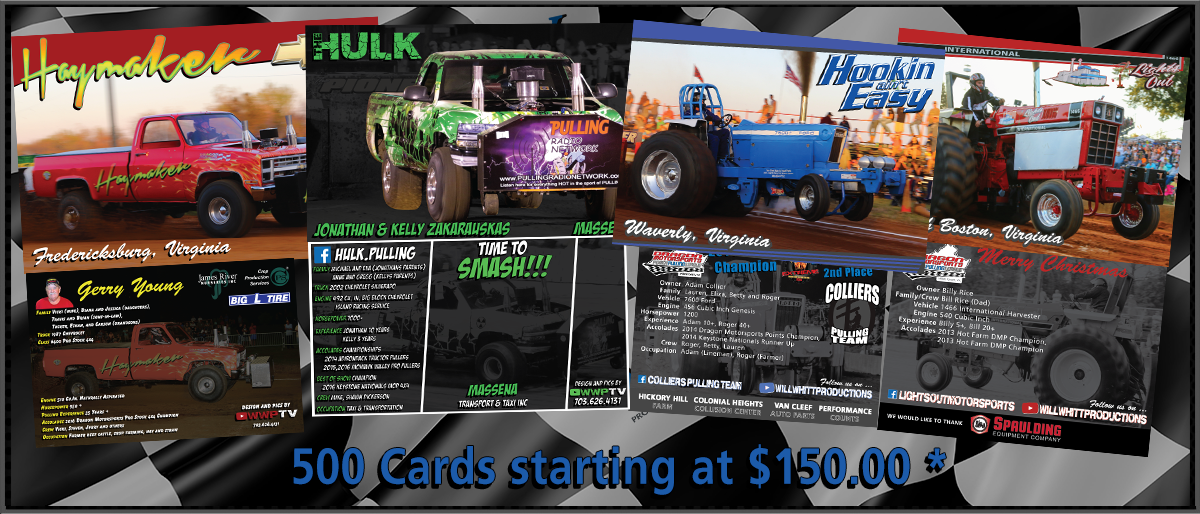 ---

Calendars

Get your 2017 Calendars here!

Whether they are for Christmas stockings, gifts for sponsors, friends, or family, these items are a great value. A new photo each month keeps hearts close to the track at all times. Easy to write on with pencil or pen, these calendars are built to perform and they look amazing!

For custom OEM/brand/team calendars, contact me directly @ 703-626-4131. These items can be made public or private. I need at least 4 to justify the time it takes to put these items together. If you are a sponsor, these make great giveaways for your fans. It shows to them that you are making an effort to get involved in the sport they love. We offer bulk discounts for orders over 6. Call us today or tell us what you want.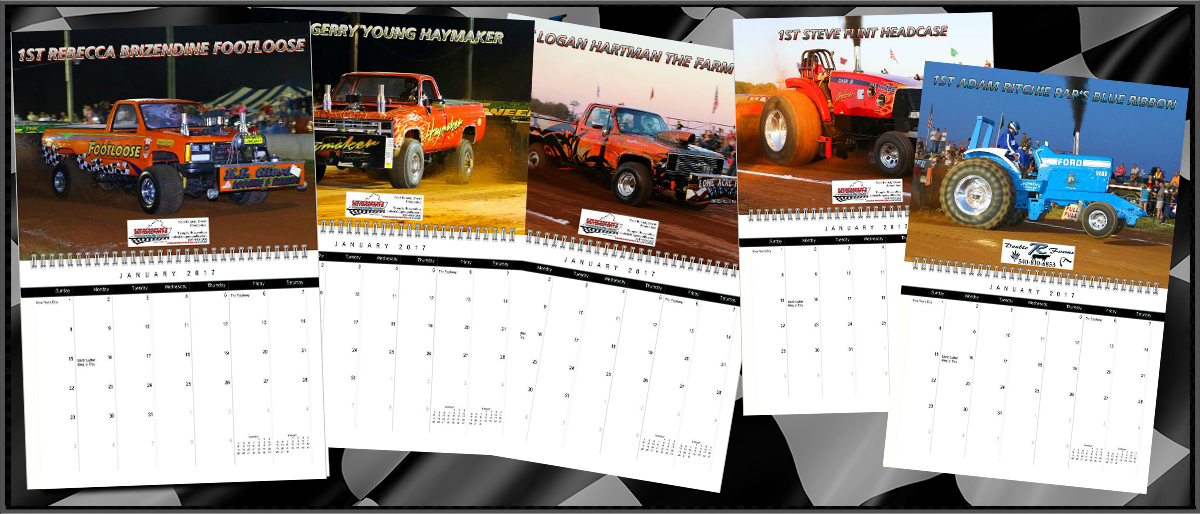 ---