We have added items to our shop! We have added a tee shirt, women's tee, and hoodie to the Apparel section of the website. This link leads you to a place that fulfills the orders the moment they are placed and ships in about a week or so from order time. The latest items include the 8500 Mod Turbo tractor "Whiskey Business". Now fans of Whiskey Business around the world can get their shirt!
Men's shirts, Women's Tees, and Hoodies are available here: http://willwhitt.com/gear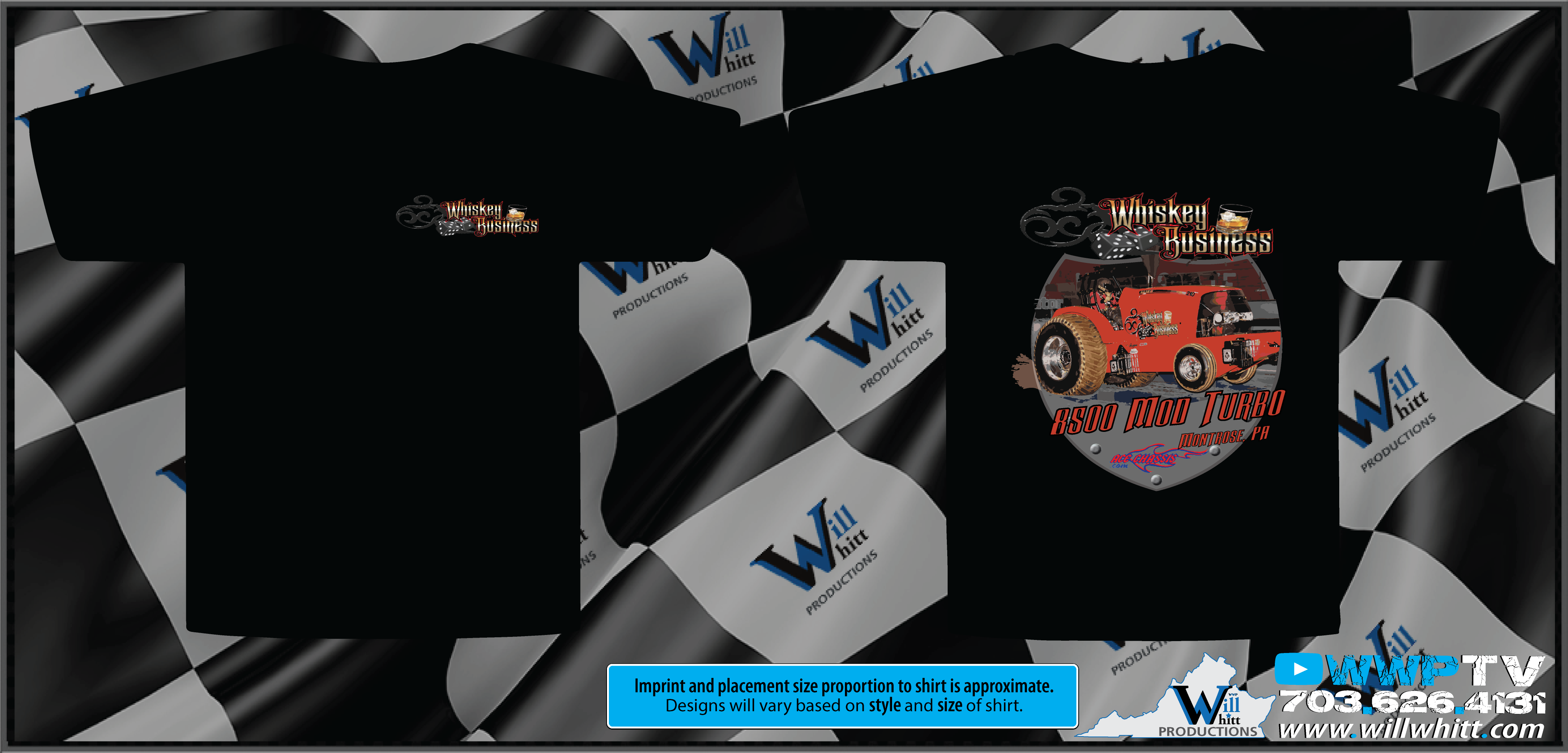 Oh, you are still reading. The dark dirty thing about the tee shirt business is, it is not glamorous and it makes people sick how much money it takes to get shirts done. It requires someone to be paid to get you the design you want, color, sizes, pockets, bagged, rubber-banded, and shipped. It requires hand drawing each line of your vehicle spending ridiculous amounts of time getting it right. We can talk about what we need to do it and when we can fit you in. T Shirts by the way, cost about $3 bucks. But Gildan won't sell it directly to you. You have to get it from a distributor of go buy them at Michael's or some place similar, hope they have the sizes you need, take them to a friend that has all the presses you need, and cut you a deal on screen prints. The problem with us and everybody else is they see dollar signs coming! If you have a friend that can screen print great, we can design something that they can print, if they are giving you a steal of a deal. Nobody can match what someone is willing to do for you for next to nothing.
Side story. A buddy of mine named Gerry Young took me to a guy he knew who did his paint jobs for him. He said, "Nobody beats this guy and he is affordable." We went, spoke with the fellow, and got the quote. We both fell out of our seats. Gerry told me, "Dang he must have seen dollar signs coming because I never paid that for a paint job." If people do not make money on you, they are making it on somebody else. They have to.
All we need is compensation for the design for this to happen. Call for quotes on the type of design you want to get started on. A quote is only good for an estimate of the time needed. We will not infringe on another design because your vehicle is the art we desire to see come to life. Feel free to tell us what you like, what motivates you and your team and we can incorporate that into the design. Call Will at 703-626-4131 or Chris at 570-665-0203 to get started.